Living in the book: Villette (2 of 2)
25Apr10
More from Villette, as promised…
She even paused, laid on my shoulder her gloved hand, holding an embroidered and perfumed handkerchief, and confided to my ear a sarcasm on the other teachers (whom she had just been complimenting to their faces).
There were two oval miniatures over the mantelpiece, of which I knew by heart the pearls about the high and powdered "heads;" the velvets circling the white throats; the swell of the full muslin kerchiefs; the pattern of the lace sleeve-ruffles.
Upon the mantel-shelf there were two china vases, some relics of a diminutive tea-service, as smooth as enamel and as thin as egg-shell, and a white centre-ornament, a classic group in alabaster, preserved under glass.
To render the picture perfect, tea stood ready on the table–an English tea, whereof the whole shining service glanced at me familiarly; form the solid silver urn, of antique pattern, and the massive pot of the same metal, to the thin porcelain cups, dark with purple and gilding.
About six, I was ushered up-stairs.  Without an force at all, I found myself led and influenced by another's will, unconsulted, unpersuaded, quietly over-ruled.  In short the pink dress went on, softened by some drapery of black lace.
"Here, Lucy, are some flowers," said he, giving me a bouquet.  He took no further notice of my dress than was conveyed in a kind smile and satisfied nod, which calmed at once my sense of shame and fear of ridicule.  For the rest, the dress was made with extreme simplicity, guiltless of flounce or furbelow; it was but the light fabric and bright tint which scared me, and since Graham found in it nothing absurd, my own eye consented soon to become reconciled.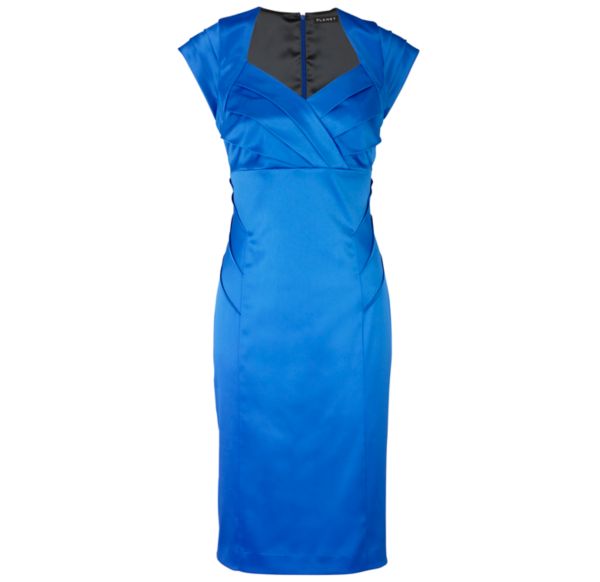 "This mother of mine means me to be an old bachelor.  What a jealous old lady it is!  But now just look at that splendid creature in the pale blue satin dress, and hair of paler brown, with 'reflets satinés' as those of her robe.  Would you not feel proud, mama, if I were to bring that goddess home some day, and introduce her to you as Mrs. Bretton, junior?"
The drawing of the lottery lasted nearly an hour; it was an animating and amusing scene; and as we each held tickets, we shared in the alternations of hope and fear raised by each turn of the wheel.  Two little girls, of five and six years old, drew the numbers; and the prizes were duly proclaimed from the platform.  These prizes were numerous, though of small value.  It so fell out, that Dr. John and I each gained one:  mine was a cigar-case, his a lady's head-dress–a most airy sort of blue and silver turban, with a steamer of plumage on one side, like a light snowy cloud.
I had seen her last in elegant evening attire.  I don't know that she looked much less charming now in her school-dress, a kind of careless peignoir of a dark-blue material, dimly and dingily plaided with black. I even think this dusky wrapper gave her charms a triumph; enhancing by contrast the fairness of her skin, the freshness of her bloom, the golden beauty of her tresses.
I would not exaggerate language; but, indeed, they seemed to me very real and engaging.  What though all was on a small scale? It was the perfume which gave this white violet distinction, and made it superior to the broadest camelia–the fullest dahlia that ever bloomed.
While he, M. Paul, was on these painful topics, he would dare my anger for the sake of my good, and would venture to refer to a change he had noticed in my dress.  He was free to confess that when he first knew me–or, rather, was in the habit of catching a glimpse of me from time to time–I satisfied him on this point:  the gravity, the austere simplicity, obvious in this particular, were such as to inspire the highest hopes for my best interests.
What fatal influence had impelled me lately to introduce flowers under the brim of my bonnet, to wear 'des cols brodés,' and even to appear on one occasion in a scarlet gown–he might indeed conjecture, but, for the present, would not openly declare.
As a finish to the ornament, a little gold clasp was needed; fortunately I possessed it in the fastening of my sole necklace; I duly detached and re-attached it, then coiled compactly the completed guard[.]
[I] enclosed it in the small box I had bought for its brilliancy, made of some tropic shell of the colour called "nacarat," and decked with a little coronal of sparkling blue stones.  Within the lid of the box, I carefully graved with my scissors' point certain initials.
We all said it would be warm, and we all felt pleasure in folding away heavy garments, and in assuming the attire suiting a sunny season.  The clean fresh print dress, and the light straw bonnet, each made and trimmed as the French workwoman alone can make and trim, so as to unite the utterly unpretending with the perfectly becoming, was the rule of the costume.  Nobody flaunted in faded silk; nobody wore a second-hand best article.
I tried to make her useful by interposing her always between myself and M. Paul, shifting my place, according as I heard him coming up to the right hand or the left.  My private motive for this manoeuvre might be traced to the circumstance of the new print dress I wore, being pink in colour–a fact which, under our present convoy, made me feel something as I have felt, when, clad in a shawl with a red border, necessitated to traverse a meadow where pastured a bull.
The being wore a gown of brocade, dyed bright blue, full-tinted as the gentianella flower, and covered with satin foliage in a large pattern; over the gown a costly shawl, gorgeously bordered, and so large for her, that its many-coloured fringe swept the floor.
But her chief points were her jewels:  she had long, clear ear-rings, blazing with a lustre which could not be borrowed or false[.]
[S]he had rings on her skeleton hands, with thick gold hoops, and stones–purple, green, and blood-red.  Hunchbacked, dwarfish, and doting, she was adorned like a barbarian queen.
Opening an inner door, M. Paul disclosed a parlour, or salon–very tiny, but I thought, very pretty.  Its delicate walls were tinged like a blush; its floor was waxed; a square of brilliant carpet covered its centre; its small round table shone like the mirror over its hearth;[…] in one corner appeared a guéridon with a marble top, and upon it a work-box, and a glass filled with violets in water.  The lattice of this room was open; the outer air breathing through gave freshness, the sweet violets lent fragrance.
Filed under: live in this book
|
4

Comments
Tags:
Anne Bronte is a drag
,
bibliophilia
,
bronteism
,
Charlotte Brontë
,
etsying
,
frills
,
furbelows
,
heroine addiction
,
lace
,
live in this book
,
novels
,
own this
,
pretty things
,
shopping at work
,
superficial but accurate
,
Victory/Victorianism
,
Villette
---
---